Rates & Packages
All rates are quoted in U.S. Funds and are subject to 13% H.S.T. sales tax. Prices and rate sheet information are subject to change without notice.
Forms of payment: Cash, Check, Money Order, Travelers Checks NO PAYMENT BY CREDIT CARD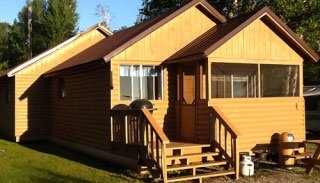 Cabin Rentals
All cabins booked on week basis
No adjustments for short stay
Check in is at 8:00 a.m. Saturday
Check out is 8:00 a.m. the following Friday
Camp Boat - 50HP / 60HP 18' Lund
# of People
Price Per Week
2 Adults
$850
3 Adults
$780
Children 0-10
FREE
Youth 11-16
$300
* If one adult per boat, minnows and gas will be pro-rated based on package rates (2 adults per boat)
| | |
| --- | --- |
| # of People | Price Per Week |
| 2 Adults | $650 |
| 3 Adults | $650 |
Trip Details & Requirements
Payment in full will be required at check out and a credit card will need to be on file for incidentals
Guests are responsible for physical damage to all equipment and property
Preferred cabins may be requested BUT we do reserve the right to substitute without notice when necessary
Cabin size will depend on deposits received
No pets please
$100.00 deposit per adult is required to confirm your reservation and $1000.00 for houseboat
Deposits are Non-refundable
WiFi throughout camp
Life jackets are mandatory
Things to bring: dip nets, coolers, rain gear,, minnow buckets, camera, all linens for kitchen & bath
Guests under 16, by law, are not allowed to operate boats and motors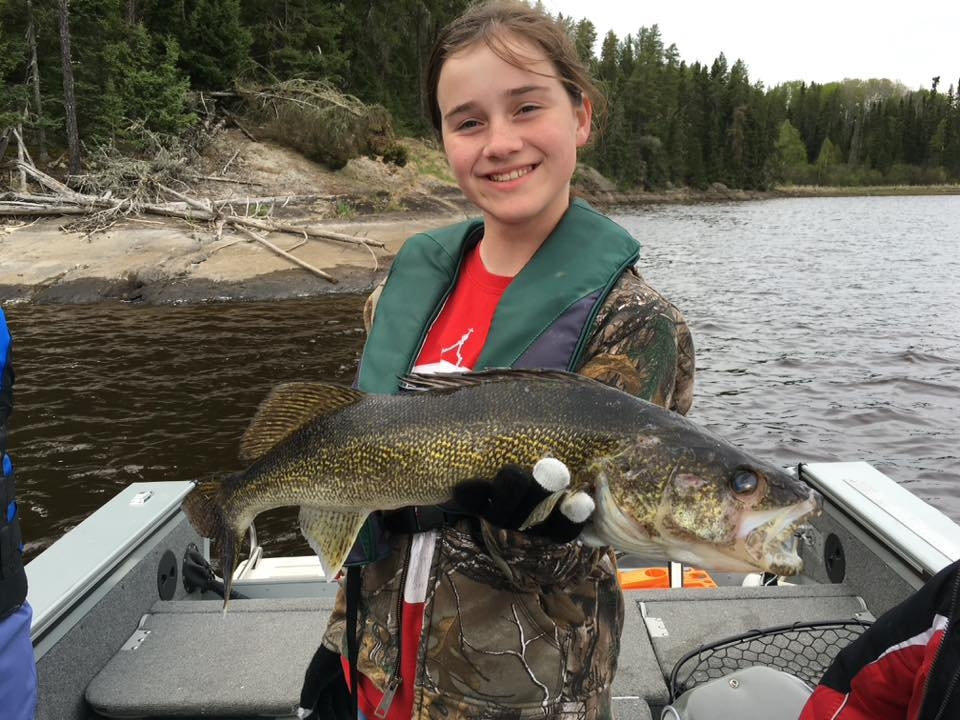 Boat & Motor Rentals
The rental of our boats and motors includes gas tank, paddles, and safety kits. Please bring your own life jackets as they are MANDATORY for all in Ontario. Private gas is not allowed in our equipment.
50HP / 60HP 18' Lund
$140 Per Day
$800 Per Week
Our boats have vinyl coated floors, pedestal seats, storage compartments, bilge pumps, and rod storage. You can purchase your fishing licenses online, enroute (Vermilion Bay, Perrault Falls, or Ear Falls).
| | |
| --- | --- |
| # of People | Price Per Week |
| Up to 8 People | $4,800 |
| Each Additional Person Over 8 | $500 |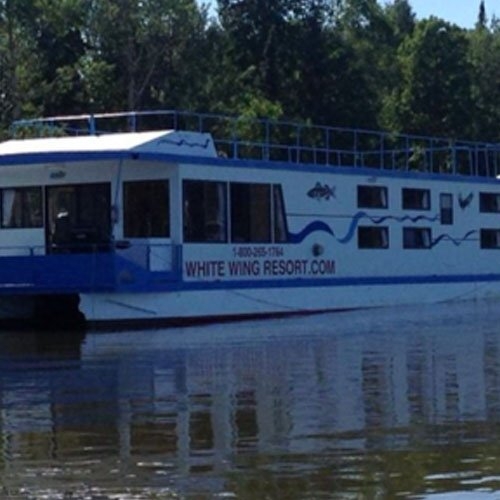 Houseboat Rentals
Our houseboats are 16' x 65' with 2 bathrooms, one shower, and sleep up to 10 people comfortably.
Houseboat plan includes: generator, propane stove, refrigerator, 15 cu. freezer, BBQ, fish cooker, heaters, microwave, coffee maker, toaster, and all dishes and cookware, pillows, pillow cases, and bottom sheet.
Houseboat guides required in and out - $175.00 each way and will be paid separate, directly to the boats captain
Each Camp Boat - $600 per week
ADDITIONAL CHARGES for houseboats will be all gas used, propane, minnows, ice. All guests on houseboats will be considered adults and charged as adults. No special rates for youth or children.
Private gas is not allowed to be transported or used in any of Whitewing's equipment.
Check-in time for houseboats is 8:00 am Saturday morning
(HOUSEBOATS WILL BE PICKED UP AT 9:00 AM THE FOLLOWING FRIDAY)
Check-out time for houseboats is 12:00 pm the following Friday
A deposit of $1,000.00 is required to reserve houseboats. Payment in full will be required at check-out and a credit card will be held for incidentals. NO REFUNDS OR TRANSFERS. Rates are quoted in U.S. Funds and are subject to Ontario sales tax HST. Rates
Campground, RV, and Tenting
We offer a full service campground for RV's (water, sewer, and electric) as well as tenting. Our bath house has indoor showers and flush toilets. You will have use of all camp facilities including fish house with freezer and wrapping. Private boat launching, landing, and fire wood is available.
| | |
| --- | --- |
| Item | Price Per Day |
| RV Parking - Per Person | $20 |
| Tenting - Per Person | $14 |
| Tenting with Electric - Per Person | $16 |
| Private Boat Docking - Per Boat | $14 |
| | |
| --- | --- |
| Item | Cost |
| Fishing Guide for 2 people per day | Market Price - 3rd Pty |
| Each extra person | Market Price |
| Minnows | Market Price |
| Gas | Market Price |